Juice: Red Riding Hood
Vendor/Maker: Vaperite – https://www.vaperite.com/
Info: 70/30 PG/VG – 12mg nic
Pricing: $10 for 18mL (.55/mL)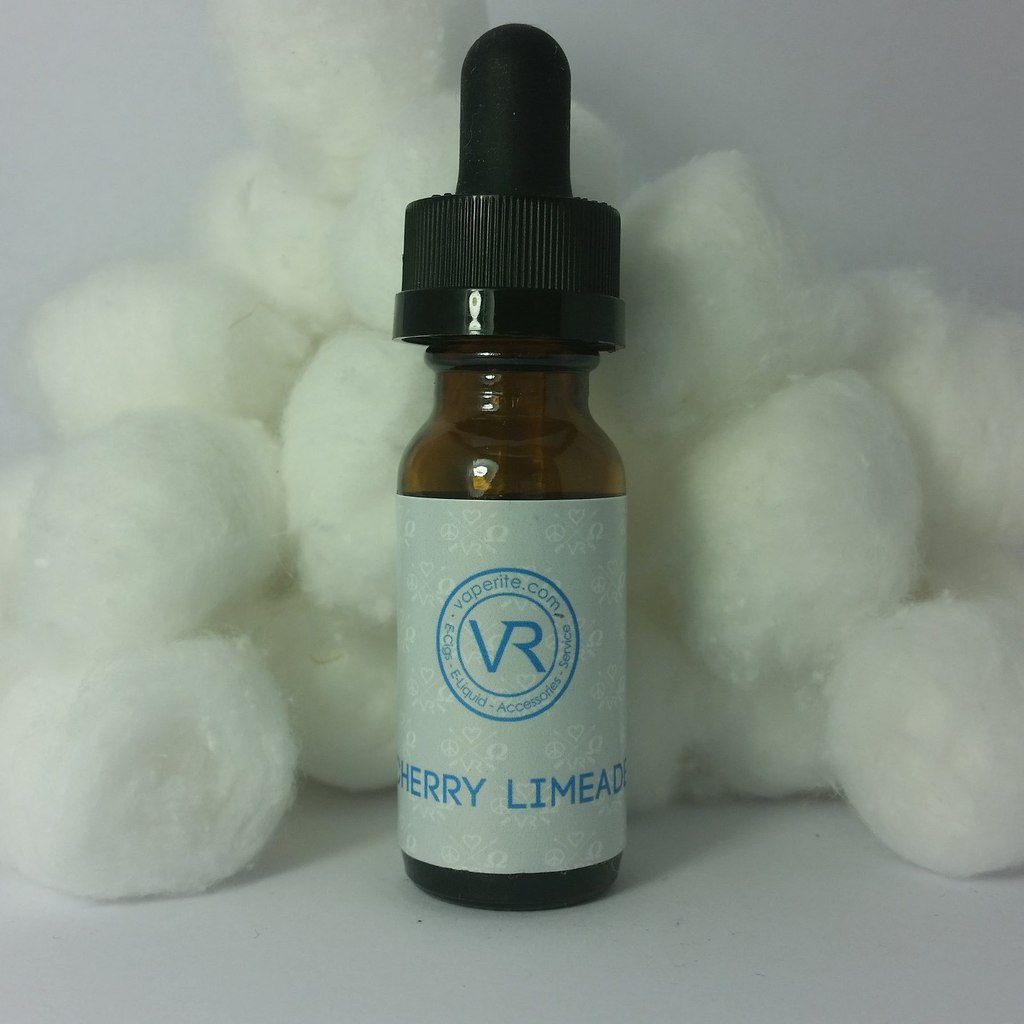 With this being my first review, it seemed fitting to go with one of the first makers I purchased juice from, which has now been years ago. Vaperite, which started out online, has now grown into 2 retail locations as well, in Georgia (Woodstock & Atlanta). With somewhere in the neighborhood of 150 juices readily available, both online and in their retail stores, it's hard to not find something really enjoyable. One aspect of the new retail store in Atlanta that I really enjoy is that your juice is literally made right in front of you at the juice bar to your liking. Any option for PG/VG mix preference, and nicotine offerings at 0, 6, 12, 18, and 26mg. The bottles are also printed with a date of mixture, which can be very helpful for juices that require steeping for longer periods of time.Red Riding Hood Bottle Back
Red Riding Hood is described as "A mixture of red apple and watermelon with a hint of mint", and after vaping in a few different delivery mediums, I'd have to give it the tag of "Apples and Ice." With that being said, the watermelon aspect isn't as prominent, but works very nicely to give a more full flavor overall. What really hits with this juice is a great, clean aftertaste. I'm a fan of menthol, but unless the flavor is a direct aim at "mint" then I'm usually turned away, mostly because menthol can get very overpowering and relied heavily upon in some juices. This is not the case here, as the title description is dead-on with a "hint of mint." The mint works surprisingly well with the most predominant apple flavor. It's more of a candy/gum type of apple, but not too sweet. I've never been a big fan of anything apple flavored (that isn't food), but this is actually very well done, with just the right amount of taste.
Typically, I go with a 50/50 PG/VG mix, but was on a tank kick and purchased 70/30 instead. I'm currently using an X10 China Protank 4mL, iTaste SVD, 1.8 ohm Evod coil, and am getting some very nice vapor production, with clouds that rival a few smaller RDA's. This is one juice that I've noticed actually seems to perform much better in a tank setup, and has played very well with most every bottom feed that I've tried, including Kanger T3S, Evod, and X10 (Pyrex DCT clone, plastic tank).
Steeping hasn't honestly done a whole lot for this juice. At best, the apple flavor is just a bit more pronounced. I'm on my second bottle in the past few months, and RRH is a very nice after dinner vape, and like I've said previously, leaves a very pleasant clean feeling. It might be worth mentioning as well, that this one of the few juices that hasn't given me any of the cottonmouth effect from chain vaping.
Overall, Red Riding Hood is one of my favorites, and I find myself picking it up for about a week at a time here and there. Great to have around for a light and flavorful vape.