Juice: Jade Slush
Vendor/Maker: PB-Dragon – http://www.pbdragon.com/
Info: ??/?? PG/VG – 18mg nic
Pricing: $7.49 for 10mL (.75/mL)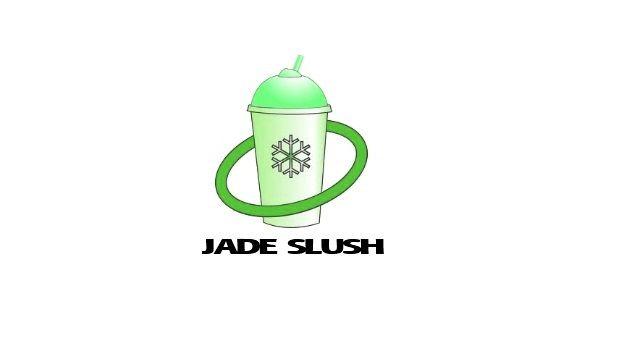 Over the past few years, there have been an absurd amount of juice makers to pop up online, and I occasionally like to order something unique and/or random. It's always nice to try out something new, as my go-to vapes get hit hard and I'll burn myself out on multiple juices for any period of time. Initially, I came across PB-Dragon when I was doing a search for Smok Tumbler tanks, as at the time, I hadn't really ever seen one around, and their site was one of the first search results, so I gave it a look around and stumbled upon Jade Slush – Lime Icee w/ cool menthol & sour lime. Now that sounds interesting….
PB Dragon Jade Slush Tumbler
Yes, tank and bottle are now empty. I'm a fan.
After semi-stalking the mail carrier for a few days, my order arrived. I'll note here that in this review, I've only used the tank that I ordered with Jade Slush, and I'll explain why. I enjoy trying out different tank style delivery mediums, and thought that Smoktech's Tumbler was just a bulb-shaped T3S with a metal mouthpiece, but the shape alone and frosted tank was enough for me to buy. I'm absolutely shocked at how well the Tumbler performs. 3.8v on a 1.8 ohm Protank coil puts out some amazing clouds. Never gotten this big of a hit before with any Smoktech tank, until now. I've had no leakage through two coil changes and the flavor delivery is superb. Not at all what I was expecting from a $10 tank. On to the juice.
When I first opened the bottle of Jade Slush, I knew it was lime. Has a very distinct lime candy aroma, that's actually pretty pleasant. This juice's flavor is layered extremely well. In one of my earlier reviews, I mentioned that I'm a fan of good menthol usage, and this is about as good as it gets. The initial flavor is dead-on with its title, as this really reminds me of a lime slushy from (insert gas station here). The lime flavor is pronounced, but not overpowering. The added sour is just right as well, and this was one area I was curious about when purchasing. It's a very light addition that doesn't necessarily taste sour, but gives a very full flavor to the lime, while also working well with the menthol. The exhale is phenomenal, with a great rush of cool mint, that still leaves some lime lingering. I almost want to say that there may be Cool Hit added in to this juice for the extra effect on the menthol, but I could be mistaken. Regardless, this is an amazing juice to have around.
If you're a fan of lime and/or menthol, definitely give Jade Slush a try. This is another juice that has a very clean aftertaste as well, and has become one that I plan to keep nearby for some time to come.